Classic 90s liquid drum & bass and jungle, with some choice Orb samples in the mix.
⬇️ Download this mix
➡️ Get the collins303 podcast
This and it's sister mix Hemp Life were recorded in the same session, using the mixer sampler and a CD player to trigger samples. It's a vinyl mix recorded to tape and ripped from tape...proper lush 90s DnB business inside!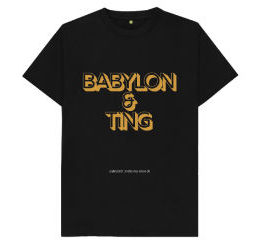 Get the tee shirt!
Available in men and women cuts
and in 3 colours.
Tracklist
Subject 13 – Faith [Good Looking]
Orca Nece – Kingsize [Prime Time Wax]
Ellis Dee – Atmosphere [Collusion]
Shogun – Just For You [Renegade Hardware]
Appaloosa – Travelling [Good Looking]
Wax Doctor – The Spectrum [Metalheadz]
Adam F – Circles [Positiva]
Roni Size – Brute Force [Full Cycle]
Technical Itch – Can't You See [Moving Shadow]
Phd & The Funky Technician – Above & Beyond [Good Looking]