Full Flava Behaviour returns to festive Folkestone on Saturday 16 December to kick off the silly season in style 🙂 Come join myself and the Country Cockney for a another night of dancefloor bombs old and new – here at The Chambers, down by the sea!
We'll be serving up a quality buffet of party classics, re-edits, disco, breakbeats, hip hop, house, old skool rave and more – the finest ingredients are all in the mix!
The Chambers is the top destination for music lovers in and around Folkestone, with a rich heritage of excellent live music and diverse DJ nights. There's a great selection of beers and ciders on tap – guaranteed friendly party atmosphere and vibes!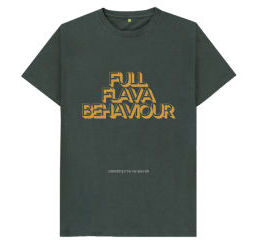 Get the tee shirt!
Available in men and women cuts
and in 3 colours.