YES MATE! I'm stoked to finally get to put on another Full Flava Behaviour fuelled old skool session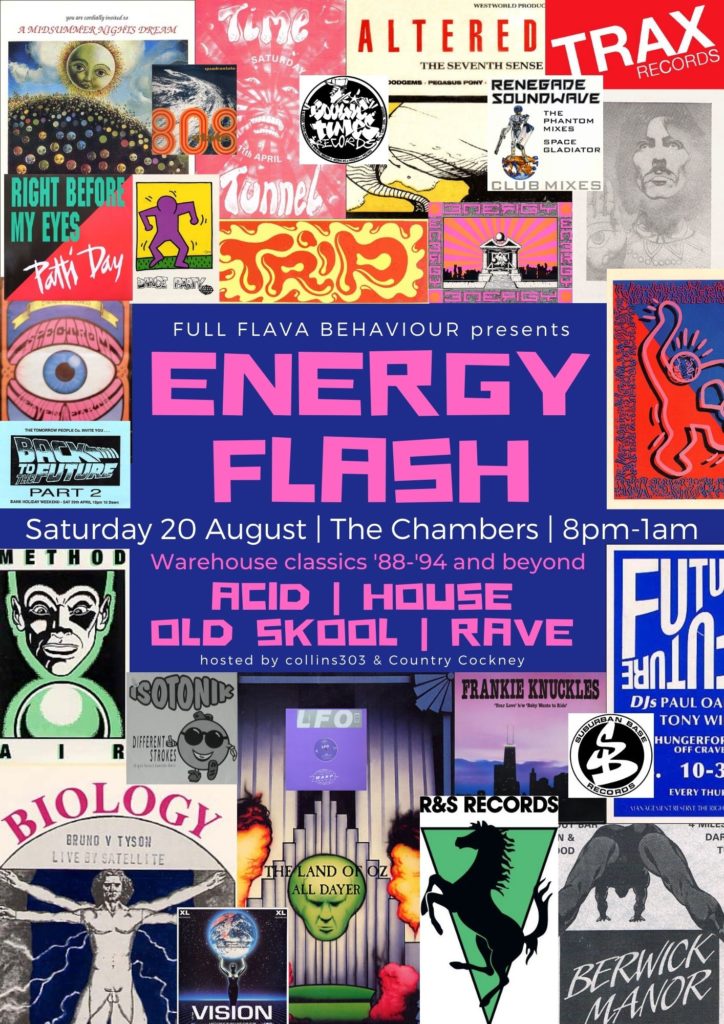 * FREE ENTRY *
🙂 Only for the headstrong – you know the score! 🙂
Come join collins303 and the Country Cockney for a night of warehouse classics from the classic rave era 1988-1994… here at The Chambers, down by the sea!
We'll be serving up a quality serving of classic warehouse tunes across house, techno, breakbeat and old skool – the finest rave ingredients are all in the mix!
The Chambers is the top destination for music lovers in and around Folkestone, with a rich heritage of excellent live music and diverse DJ nights. There's a great selection of beers and ciders on tap and lovely food served until 9 – guaranteed friendly party atmosphere and vibes!